First off, Merry Christmas and God bless you guys. Hope your day is fun today! Second, this was my first year where I started becoming more active on NG thanks to a certain rhythm beep boop game everyone in their mother knows about. As much as i've seen this game plastered everywhere on the internet, if it wasn't for that game, I wouldn't really be active on NG in the first place, so shout out to the FNF devs for the kickstart to use NG. I actually joined in 2018 back during the Tumblr purge and NG advertised there for all types of creators. I didn't really know how to communicate and never interactive cuz of it. Thanks to the Art Office ad back last year in the NG Podcast server, I started actually talking to NGders who also too have the same energy wanting to create. It kind of just went on from there. Hell, Im about to reach 1400 fans on NG's already! I was only like what? 300 last year? This has definitely been a huge step. Thanks guys!
I made a lot of progress because of NG in just one year too!
My art featured on the wall art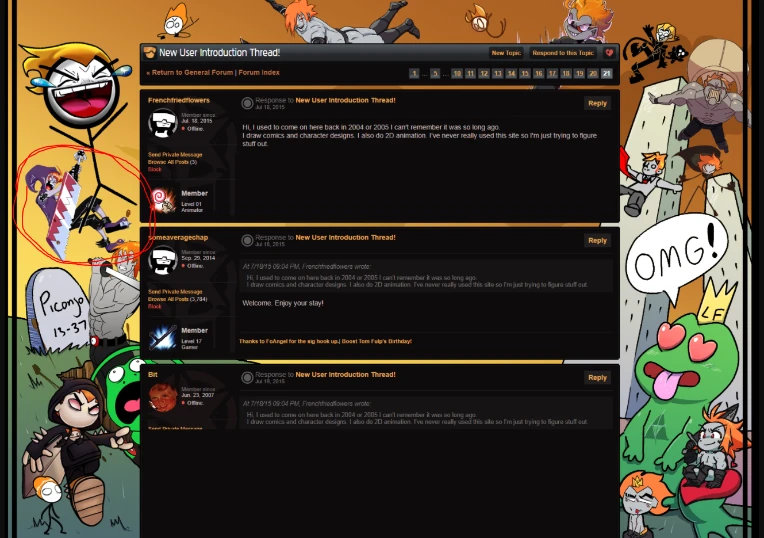 Participating in collabs and cover art for other peeps(Games, Movies, NGSF, receiving my first trophies, Tankmas):
I think this year was probably the best time for me as an artist, and can't help just being grateful for the NG community being so passionate about their works. I thank God for what he has done and how far He has taken me. 2022 will hopefully be a even bigger step towards improving on my craft and joining in on more collab opportunities with a lot of new friends i've made and people to talk. I met people I did not even think I would meet, but here I am. God willing, I can hopefully work hard on my own craft with my characters. Wanting to make my own NG series is a huge goal, so im praying to work hard on what I have in mind.
Thanks again to NG community for making my time here such a huge welcome. :)
Everything by Everyone.